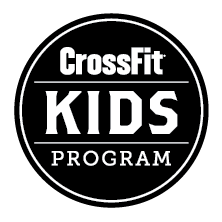 What will your child gain from CrossFit?
CrossFit 920 provides a safe, functional and fun fitness program all members.  Daily functional skills are combined with weight lifting in games and workouts building strength and conditioning.  Our CrossFit for Kids program is no different.
CrossFit 920's mission statement, "Stronger than Yesterday" drives the goal to improve the quality of life for our members.  CrossFit 920 Kids program welcomes children ages 6 – 17, regardless of athletic or sports experience, to a safe, encouraging environment.  We are committed to helping each child become the best version of themselves,  promoting the importance of health and fitness, confidence and leadership.  Each child is challenged to find their unique skill and ability under the guidance of caring coaches.
We make fitness FUN through meeting new friends, learning new skills, and participating in carefully programmed workouts, to become "Stronger than Yesterday."
Our commitment: The 10 General Physical Skills (applies to all CrossFit participants!)
1) Cardiovascular Endurance: Can you get enough oxygen to your body?
2) Stamina: Can you get enough energy to move your muscles?
3) Strength: How much can you lift?
4) Flexibility: Can you touch your toes?
5) Power: How much work can you do in the least amount of time?
6) Speed: How fast can you go?
7) Coordination: Can you pat your head and rub your belly?
8) Accuracy: Can you throw a ball and hit the target?
9) Agility: How quickly can you change direction?
10) Balance: Can you stand on one foot…How about with your eyes shut?
Is your child ready to join us?  We would love to have them!
CrossFit 920 for Kids Sessions are offered:
Tuesday at 6:30pm
Saturday 8am
Children work with similar age and/or ability groups.
Please contact  (920) 309-1215 or email crossfit920@gmail.com